Governance
The circular economy of waste oils is enabled and made possible by the close cooperation between all the players in the chain. That is the key to close the circle. CONOU, with its lean and horizontal organization thus aims to leverage on local strengths in the country.
Chairman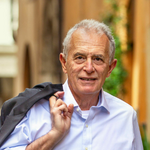 Riccardo Piunti

Born in 1955 in Ancona, graduated Engineer in 1978, Riccardo Piunti began a long career in Eni, which led him to take important positions in Italy and abroad: Head of downstream planning; Chairman and CEO of Atriplex (Eni's wholesale company); Marketing Director of Agipetroli; Head of advertising, promotion and market analysis in Eni's R&M Division. In 2006, he became Director of Wholesale Department and, in 2007, he began a long work experience in Europe as Chairman and Managing Director of Eni Suisse, Oleoduc du Rhöne and then Eni Austria. He left Eni in 2016 and, after a cooperation with WEC Italy, became of Deputy Chairman of CONOU in May 2018. In 2021, he was appointed Chairman and CEO of CONOU.
Board Members
Anna Rita Carta, Roberta Greco, Roberto Fracassi, Antonio Lazzarinetti, Maurizio Donnabella, Franco Venanzi, Nicola Veronico, Alessandro Della Casa, Silvio Peluzzi, Fabio Parodi, Ciro Lupo, Ali AHM Razzaq.
Board of Statutory Auditors
Monica Di Oronzo (President), Guido Paolucci, Francesco Cantù, Leonardo Salvemini